Beech Class - Reception B
Dear Parents and Carers,
Hopefully you are liking the new style layout of our class page.
We will be uploading new content to the different areas - please be patient, and as always we welcome any feedback you may have that can help us make the pages the best they can be!
Thank you for your on-going support!
Mrs Widdup
Friday 10th June - Homework Task
As we have launched our new theme "What is a minibeast?" we would like you to go on a hunt in your garden or the park to find real minibeasts in their natural home. Please look closely at the minibeast and carefully draw or make a model of it. We look forward to sharing these next week and displaying them on our Enquiry Boards in the class room. Thank you - have fun!
Our Class WOW! board is looking good. It would be great if parents could continue to send in their child's WOW moments to school, we will share their achievements in Class.
This week we decided to get messy outside and use the powder paint with the water to paint and mix.
The children use lots of different tools to mix the paint and create a big picture.
Week Commencing 6th June...
Well what a week it has been, what fun we have had!
This term we are learning about MINIBEASTS!
....Breaking news....Breaking News....Breaking News......
DAY 1:
A Huge Minibeast has arrived in Beech Class this week and his name is Henry, the children have been brave and holding him!


DAY 2:
Miss Hern has brought her Worms and Locusts into school to show the children, they were very excited at the prospect of holding these scary little creatures!
Friday 20th May - Learning Task for Home.
Next week we are focusing our maths learning around pattern. In preparation for this, please could you look for patterns in the real world this weekend. Please email any patterns you spot to our parent email laneendparents@gmail.com or bring pictures and photos in for our maths working wall.
Happy pattern hunting!
16th May 2016 Wow Moments from your children!
After a review of our learning journals, we would like to raise the involvement of you as parents and carers.
Thank you to those parents who send photographs to our school email
laneendprimaryparents@gmail.com
This email is still in use and we show the children photographs of achievement and share successes. Today your child is bringing home some wow slips for you to use if your child achieves or succeeds with anything. Please fill in and return these to school. We will have more copies to hand should you require them.
Many thanks
The Reception Team
13/05/16
This week we have been learning about the 5 senses.
Next week our taste buds will be springing into action as we investigate 'taste'. We also look forward to hearing about the things that the children can hear and smell at home!
Thursday 12th May SCHOOL DISCO!!!
Our first ever Lane End Disco was held and the children from Beech Class had a ball! Here are a few of the best bits....
11/05/16
The weather has taken its toll on the Beech Class windows so I thought it might be a good idea to have them cleaned by........the children of course!
WC 9/05/16
This week Beech Class have produced an aray of artwork. They have used lots of different resources to achieve this.
Benedicta is using the interactive board and the girls are using the maths resources to make patterns.
Sheryl and Alesia have a made a rocket! and Tyler is using crayons to colour with.
The children decided to have a rocket making competition to see who could make the tallest!
Here are the results....
WC 3/05/16 Beech Class are being Collaborative Cara's and working together to tidy up their classroom.
On Tuesday 3rd May three new children joined Beech Class, welcome girls!
WC 18/04/16
In Reception we are encouraging the children to write and have provided them with lots of opportunities to do this. These are some of the ways our children have started to write....
25/04/16
EMERGENCY! A baby has stopped breathing in Beech Class! The children worked collaboratively to save the baby...it was successful. What a team!
Doctor Fatima and Doctor Dawn Merika led the team that saved the baby, well done guys.
WC 18/04/16 WOW.... Beech Class have been SUPER Busy lately, have a look at what we've been getting up to....
The Beech Class Sweet Shop was opened straight after half term and all of the children in Reception have visited! Business was booming and the tills were ringing. The children were learning about money in maths so this has helped them to figure out their coinage!
Donations please!
Do you have any seeds or beans you could donate for our reception learning next week please?
___________________________
Can you help?
Our mud kitchen is a HUGE success with our children, but we keep running out of compost!!
Do you have any in your sheds or greenhouses or at the allotment that you would be happy to donate to our little gardeners? We would be so grateful!
LEARNING LOG WC 29.02.16.
This week we have had more fun matching speech bubbles to characters by reading the text. We have used character voices to repeat the words in the speech bubble for Daddy Bear, Mummy Bear, Baby Bear and Goldilocks.
At home this week, please help your child write a speech sentence in the bubble for a character of their choice. The children know speech sentences need a...
CAPITAL LETTER SPACES BETWEEN WORDS A FULL STOP
We appreciate all the help you give your child and we have some children trying really hard to write independently. Please encourage them to do this in thelearning log tasks.
MARVELLOUS MATHS - WC 29.02.16.
This week in maths we have been learning how to subtract
by TAKING AWAY.
We have done this in our play and with friends - we have made sets and taken away some objects to see how many are left!
We have used the words....
take away, subtract, count, how many are left?
We have sung songs about taking away such as ...
5 little speckled frogs
10 Little Men in a Flying Saucer
5 Currant Buns in a Baker's Shop
___________________________________________________________________________
WORLD BOOK DAY 03.03.16.
Thank you so much for being so supportive and joining us in our World Book Day assembly today! It was lovely to see so many of you and I'm sure you felt proud of ALL our amazing children as they retold the story of Goldilocks and the Three Bears.
Each child will bring home a £1 book voucher they can redeem in book stores for either a £1 book, or use it as part payment towards another book of their choice. Please click on the link below for more information.
PHONICS
We are working hard to learn new sounds for reading and spelling. We ensure the children learn how to say these in a 'pure' way. This video clip shows you what we mean!
https://www.youtube.com/watch?v=RlpsmpWOUFY
We collect Learning Logs in every Thursday and send them home again on Friday with a new home learning task to share. Thank you to all those parents who are supporting this and helping their child extend and apply their learning. We really appreciate it!
Learning Log WC 30th November 2015
WC 30th November 2015 Learning Log
This week we have focused our maths learning around 2D shapes. We know that shapes are everywhere! Please can you explore your homes looking for and naming shapes. Please talk about the shapes you find – how many sides and corners does a shape have? Is there anything special about the shapes you find?
Have fun!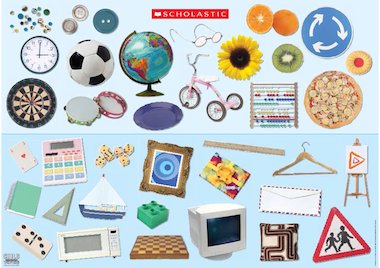 Learning Log - WC 23rd November 2015
WC 23rd November 2015 Learning Log
Thank you so much for your on-going support with the challenges set in the learning logs. We really do enjoy celebrating these achievements with the children, especially when we can see the effort you and your child has put in!
So far in phonics we have all learnt the sounds…
m a s d t i n p g o c k u
This week, we would like your child to get creative with these sounds and try and make simple words with them. For example – they could take the letter sounds p o and t and draw a pot! Can they write the words too! How many different words can you make together?
Have fun!
Newsletter 26th November 2015
Leaf Challenge - Can you write your name?
We work hard at school to collect leaf tokens for being safe, responsible and respectful learners!
Can you be a responsible learner at home and practise writing your name?
Write your name on a piece of paper and bring it to school for us to share with your friends... make it as colourful and eye catching as you can! We can't wait to see your writing!
Have fun! (Thank you parents and carers for supporting your child in this challenge!)
So far we have learnt the sounds
m a s d t i n p g o c k u ... and some children already know more!
Everyday we have a phonics lesson, where we...
*learn new sounds (and how to say them properly)
*say the sounds within words
*read simple words with that sound in
*learn how to correctly write the sound
*find objects beginning with that sound
Its fun and fast - and our reading and writing is getting better!
Well done Beech Team!
We are learning to blend sounds together to read words! Can you say the sounds and read the words below...
cat dog peg pig pot dig tap
This week, we are learning about "Day Monkey and Night Monkey" using the book by Julia Donaldson.
Click on this link to hear and see the story...
http://www.bing.com/videos/search?q=Day+Monkey+Night+Monkey&FORM=HDRSC3#view=detail&mid=A7BBB3D1281650D49AAFA7BBB3D1281650D49AAF
We hope you enjoy it!